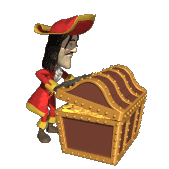 Welcome to our web site!

Many of your favorite online stores offer free shipping and
everyday discounts. Our goal is to provide a convenient,
pleasant shopping experience for everyone.
Listen to free radio stations while you are shopping or surfing. Click the links below:

http://www.wrtro.comWe're The New WRTRO,©Retro 60's & 70's
Classic Tunes & Eclectic Variety Music Radio.
Broadcasting In Digital
WI-FI, CD Quality Stereo!
http://www.wegny.comPlaying Rock,60's,70's,80's,90's,Indie,New Rock and more! Reliving the days of vintage rock radio to Now!
http://www.wrock.info/Classic Rock,80's Metal,Metal Ballads, Album Rock,60's, 70's, 80's, 90's rock and much much,more ! ULTRA ROCK RADIO

Relives

the days of vintage rock radio
Hickory Farms Gifts Under $25

Bid on Treasures
All Items Available

Computers & Networking at Overstock.com Auctions!
Closeouts!
Bargain T-Shirts - Save up to 85%
FREECYCLE


The worldwide (!) Freecycle Network is made up of many individual groups across the globe. It's a grassroots movement of people who are giving (& getting) stuff for free in their own towns. Each local group is run by a local volunteer moderator (them's good people). Membership is free http://www.freecycle.org